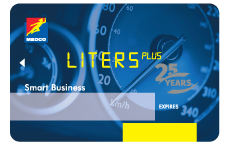 Liters Plus Smart Business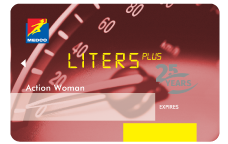 Liters Plus Action Woman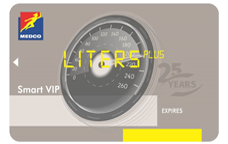 Liters Plus Smart VIP
SAVE
Propell: Gasoline 95 & 98 that saves up to 3%, cleans engine, reduces CO2 emissions while being friendly to the environment.
Xpand: Red Gasoil with additives that saves up to 7% on consumption.
FREE CREDIT FACILITIES
Enjoy up to 30 days interest free (0% APR). Settlement due at the end of the month through automatic debit order at the bank of your choice.
CONTROL
No human intervention comes between your tank and the pump for ultimate secured transactions.
LOYALTY CASH BACK PROGRAM
Free Gasoline for accumulated points at MEDCO & PHOENICIA CALTEX stations.
LARGEST STATIONS NETWORK AND FACILITIES
You will never be out of fuel thanks to our huge network of all 250 stations located all over Lebanon. Access refined quality products, and use your cards also in our exclusive stores open 24/7.
FUEL MANAGEMENT REPORTS
Detailed statements with VAT, monthly and yearly statistics of consumption, abnormal mileage reports.
SPECIAL ACTIVATIONS
Communication with our members is crucial to our commitment to one-on-one customer relations. A monthly newsletter is issued to announce events and competitions that award winners year-round.
FUEL DISTANCE CALCULATOR AND NAVIGATOR KAYYELA
Kayyela is an engine to calculate distances and estimate transportation cost between streets, towns, villages, cities and regions.
CUSTOMIZE YOUR OWN LITERS PLUS SMART CHIP
Choose your consumption limits, tank capacitiy, fuel and services types, refueling days and level of control and notifications.
TOWING
Free towing services for your car.
HOTLINE SERVICE 24/7
For Liters Plus: 03-784 125, For HOD delivery orders: 03-594 659
VIP SERVICE
Reserved to Liters Plus members in stations.
XPRESS
For 24-hour card replacement or issuance.
E-motion

cards

*Ask about your personalized edition when ordering > 5000 cards.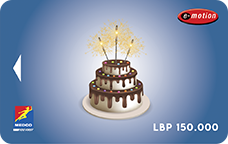 Happy Birthday card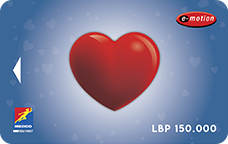 I Love You card
Smart memory card for disposable use.




Honored by 255 MEDCO and PHOENICIA service stations.
Launched in 2000 by MEDCO and PHOENICIA CALTEX, filling market's demand for a prepaid fuel card and a gift card.




Value: LBP 150,000 Prepaid.
Can be used to purchase: Gasoline, Gasoil, Lube Oils, Car Wash and food from our proprietary C-store chain.
No membership fee




No need for a bank account




Backed Up by a Customer Care Division and a 24/24 Hours Hot Line Center
No transaction fees




Perfect for budgeting transport allocations for private drivers, grown up kids or corporate bonuses.
Disposable after units are grilled




Time, location of POS, card number and balance of remaining units is printed on sales slip for convenient expense tracking